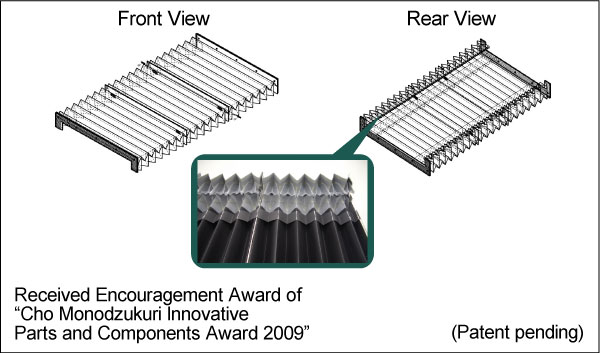 -Features-
Protection against interior splashes to the bellows.
This unique design allows us to add our Water Defense to conventional bellows
without changing the compressed length.
- Basic structure -
Fabric: example – Nabell 44T (Polyester fabric coated with CSM)
Water Defense: PET
- Typical applications include -
Water dicing machines.